Hudson River artist John Kensett was born in Cheshire Friday, March 22, 1816 and lived with his family on the turnpike road as a boy. At fourteen he apprenticed with his uncle and engraver Alfred Daggett in New Haven. He worked as a banknote engraver in New York and Albany.
In 1840, with friends Casilear, Rossiter and A.B. Durand, Kensett sailed for Europe to study painting in London, Paris and Rome. With Benjamin Champney he hiked the Alps on route to Rome. He lived on the Via Margutta by the Spanish Steps and traversed the Campania Region painting its views.
In 1847, Kensett set up a studio in New York City on Broadway, near Washington Square, which was open to the public on Saturdays. Kensett sold his canvases from $150 to $5000, which today would be valued $5000 to $150,000.
Through his paintings, Kensett introduced many picturesque locations to a public that enjoyed more leisure. He and Champney were the first to traverse and paint the White Mountains. Kensett helped popularize Newport, the Adirondack's Lake George, and Boston's North Shore. In 1852, he and friend George Curtis published Lotus-eating: A Summer Book, detailing new tourist attractions.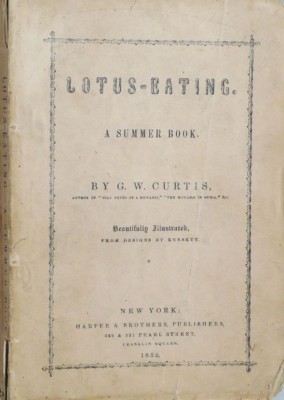 Kensett enjoyed popularity in New York Society, through organizations like, The Century Association, The Union League, The National Academy of Design and the Artists' Fund Society. He helped coordinate the art exhibit at the 1864 New York Metropolitan Fair. This endeavor led organizers to create a permanent museum, which became the Metropolitan Museum of Art, with Kensett as a founder and a trustee.
After the Civil War, Kensett and artist Vincent Colyer purchased an island in Darien, calling it Contentment. There Kensett experimented with a more restrained palette and design. These canvases known as "Last Summer's Work" can be seen at the Metropolitan. It was also there that he dived into cold November waters to rescue friend Lydia Colyer and caught pneumonia. He died in his New York Studio on December 14, 1872 aged 56. His untimely death undoubtedly cut short further artistic innovation.
Agnes Wnuk is a contributing writer to Cheshirepedia.